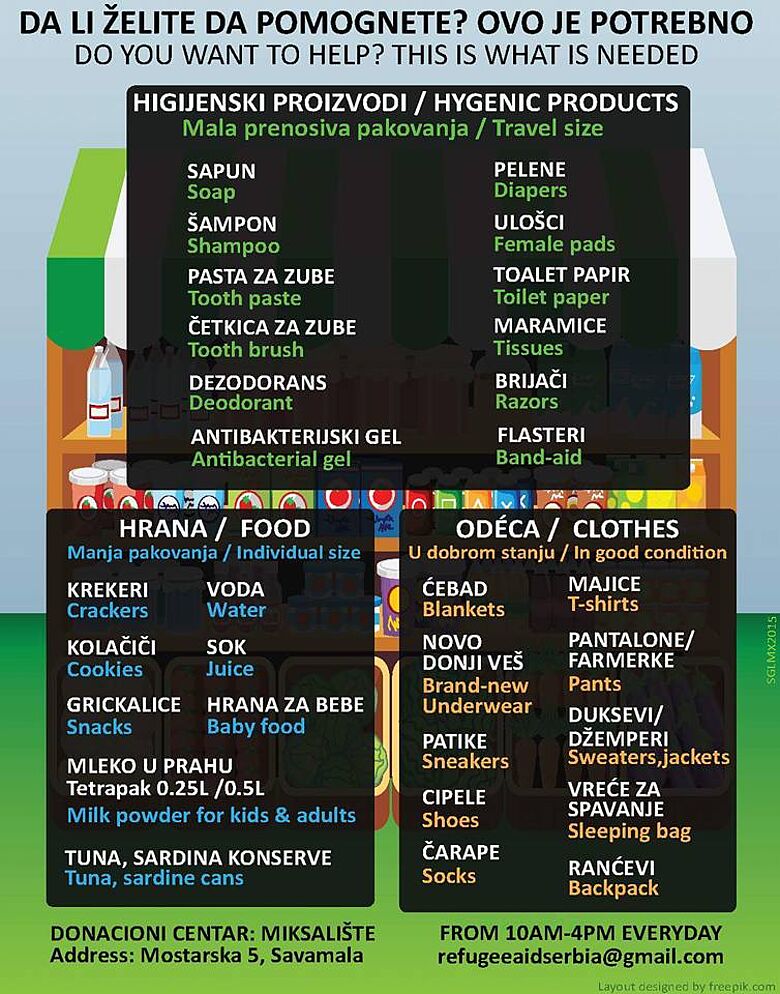 Help for Refugees
Let's show solidarity. Women's International Club, Royal4kids and Word World help the refugees.

From Monday 7.9.2015. to Friday 11.9.2015. everybody who is willing to donate anything from the list on the poster below is welcome from 17-19h.

Their smile will tell us more than words, and we'll remember it longer than "thank you"!